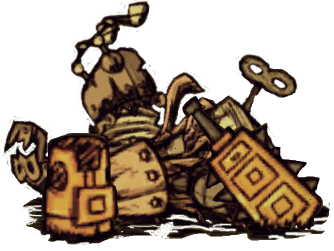 There is some abominations that makes your spine chills. But there is Them.
Atrocious feelingless things, that slaughter you if you don't find them before they do.
Living objects or clockworks, automaton or giant fortress, they will kill, kill, KILL!
They will lure you, trap you, hunt you until death unless you find their weak points.
You should not read that because they'll found you if you do :