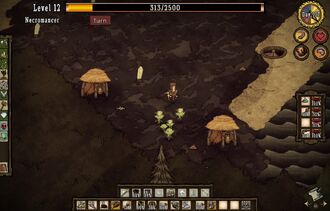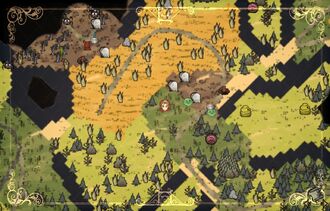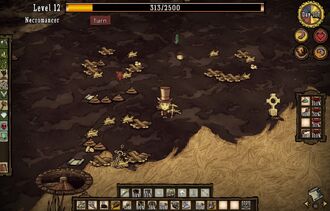 Badcome to the goblin village! Argh, my head, they screech so loudly...
Their villages are scattered around the Island. They are usually near your starting spot, and sometimes in harsh places.
A goblin village is a group of Goblin Hut with a Goblin's Lair entrance near. You can also find some graves, probably of their fallen guards, protecting the village from murderous adventurers.
Ad blocker interference detected!
Wikia is a free-to-use site that makes money from advertising. We have a modified experience for viewers using ad blockers

Wikia is not accessible if you've made further modifications. Remove the custom ad blocker rule(s) and the page will load as expected.